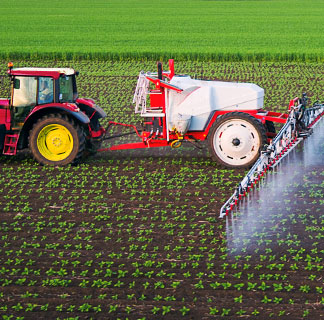 US Right to Know lists some of the findings as regards to recent studies linking diseases to glyphosate, such as:
-Cancer
-Endocrine disruption & infertility/reproductive concerns
-Liver disease
-Microbiome disruption
-Harmful impact on bees and butterflies
The Environmental Working Group reports that — "Despite years of outcry, the EPA has maintained that cancer-linked glyphosate is safe. Now their own assessment has found that glyphosate is harmful to nearly all endangered species!
"This is big news. Scientists have been sounding the alarm about glyphosate for years. In 2015, the World Health Organization declared glyphosate a probable carcinogen, and in 2017, California added glyphosate to the state's Proposition 65 list of chemicals known to cause cancer.
"EWG tests have found shockingly high levels of glyphosate in popular foods like oat-based cereals and hummus. But the EPA is still protecting Big Ag's profits over public health. It has to stop!
Tell the EPA: Glyphosate is not safe. 
Protect your body by avoiding products sprayed with glyphosate & take supplements that foster health, such as we offer here.