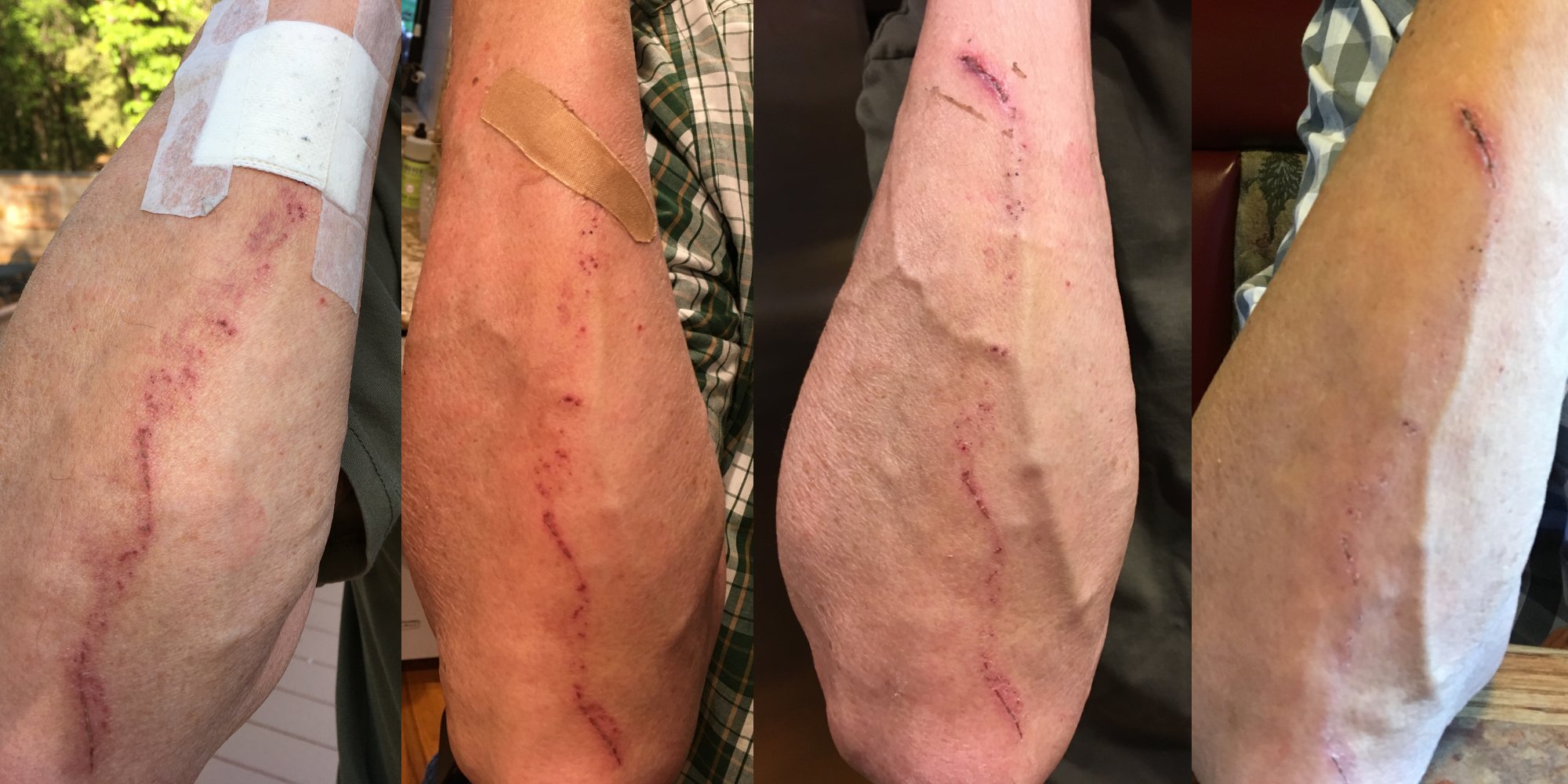 What if there was an ointment that helps not only with sunburn, cuts and scratches based on the healing properties of aloe vera, but one that goes further in helping the body heal of deeper wounds and faster?
That's what Nature's Miracle has helped so many of Apex Health customers, including Duane Hughes, President of the company, as you can see in the photo above from an accident working in his vegetable garden, in a week's time.
Inspired by research done in the Netherlands Nature's Miracle was developed with some of the same ingredients contained in the original cream used in the Utrecht University studies used to treat diabetic skin ulcers, and improved by Apex Health's unique formulation in a base of organic Aloe Vera, the powerful ingredients in Nature's Miracle boost the body's healing fibroblasts by as much as 121%.
Every home should have Nature's Miracle in the medicine cabinet. Learn more about the product here.