Healing Power of Aloe Vera for Teeth and Gums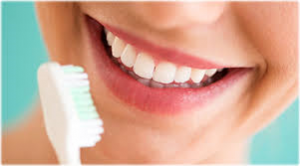 As reported in EurekAlert the health benefits of Aloe Vera for our teeth and gums is documented, and being recommended now by dentists:
"The aloe vera plant has a long history of healing power. Its ability to heal burns and cuts and soothe pain has been documented as far back as the 10th century. Legend has it that Cleopatra used aloe vera to keep her skin soft. The modern use of aloe vera was first recognized the 1930s to heal radiation burns. Since then, it has been a common ingredient in ointments that heal sunburn, minor cuts, skin irritation, and many other ailments.
"Recently, aloe vera has gained some popularity as an active ingredient in tooth gel. Similar to its use on skin, the aloe vera in tooth gels is used to cleanse and soothe teeth and gums, and is as effective as toothpaste to fight cavities, according to the May/June 2009 issue of General Dentistry, the Academy of General Dentistry's (AGD) clinical, peer-reviewed journal." (read the rest here).
As Doug Kaufman, host of the television program, KNOW THE CAUSE, told viewers in his interview of Duane Hughes, President of Apex Health, he uses our product, Aloe Apex, to brush his teeth simply by opening up a capsule and putting it on his toothbrush.
So, there you have it! Dentists suggest using aloe vera, and Doug Kaufman specifically recommends using Aloe Apex, for better dental hygiene and health.
If you haven't tried it yet, you may want to take advantage of this month's Web Special.